But first…
Many of you have probably seen the new look launched by Restoration Hardware this summer. It's in their catalogues as well as in their newly remodeled retail stores. It's a look that's been popular for a few years now – furniture upholstered in a light shade of linen, wood that looks slightly worn or unfinished: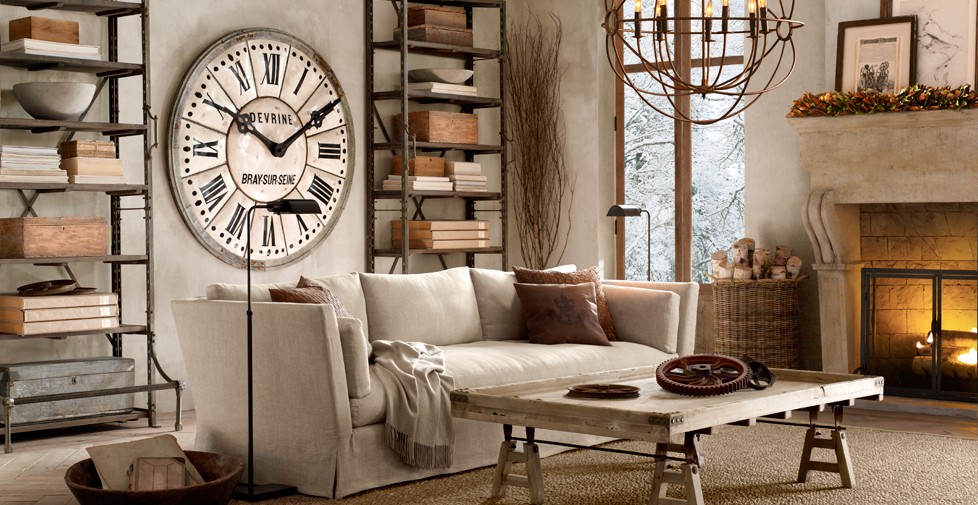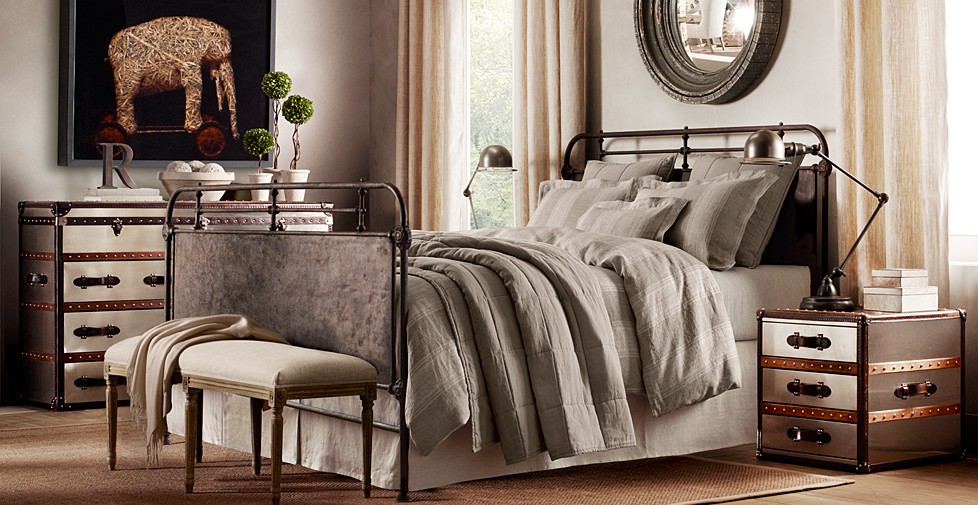 Although I initially found this look intriguing for its calm neutral palette, I would now – after having seen the look duplicated often by other retailers and experienced it in person in the stores, call them haunting.  The majority of my clients have lived in their homes for many years, slowly collecting and curating belongings that are colorful both literally and figuratively. And that's what I love about redesign!! Most of us could never achieve the Restoration Hardware look without throwing every single stick of furniture and piece of decor out in the yard and starting over completely.
But…don't despair…
I went to the HighPoint Furniture Market in October and the forecast is for COLOR!!! We're still going to see alot of beige linen and burlap along with faded wood finishes, and I welcome them…in moderation. That said, here are a few of the companies I saw in HighPoint who are committed to a look that says people LIVE here!
Ahhhhh, I feel better already!